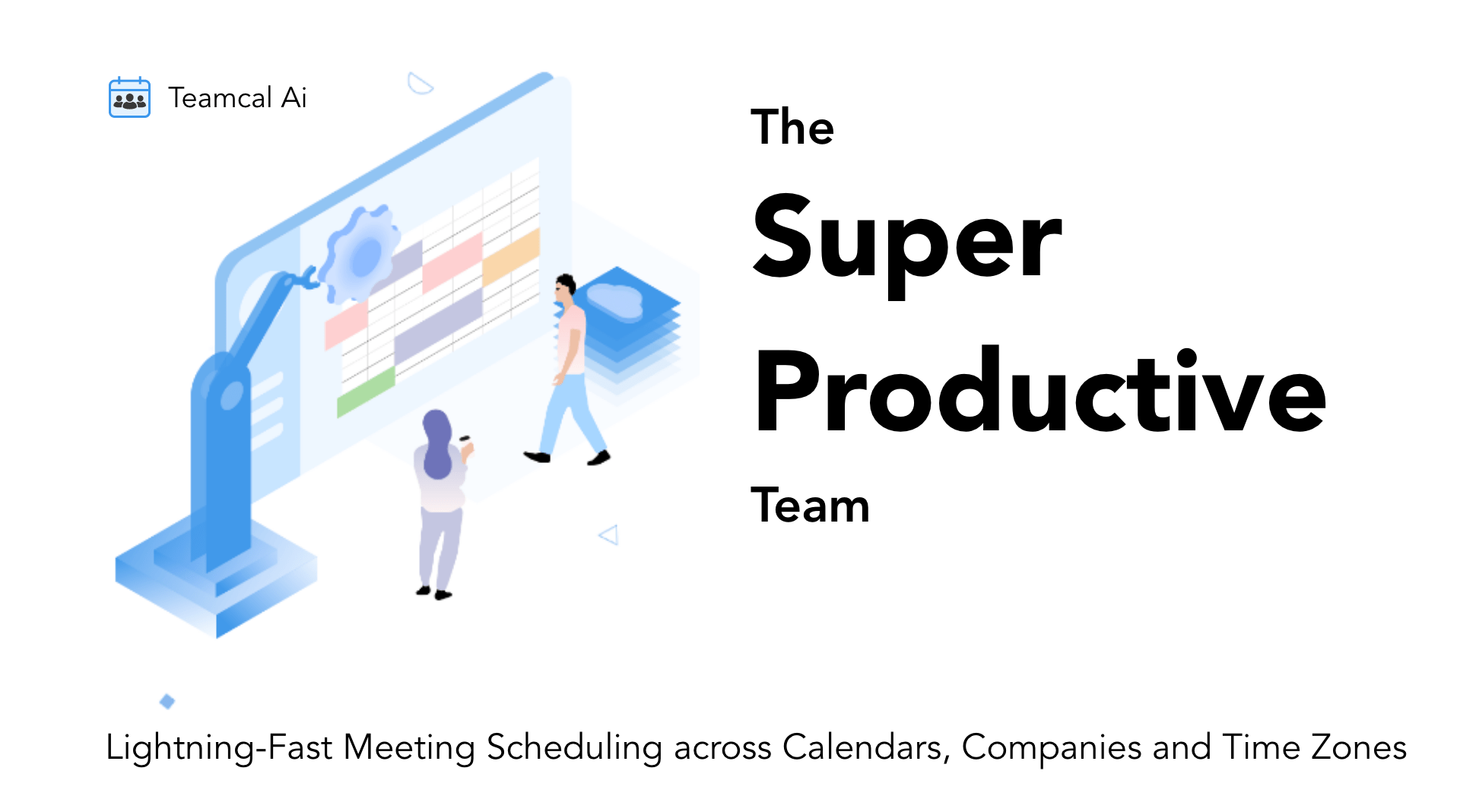 Teamcal Ai automates Appointment Scheduling
We understand how frustrating it is to schedule meetings across teams and externals. Different working times, time zones, and calendars are like a Rubik's Cube puzzle with multiple moving parts. We know the impact it has in terms of loss of valuable time and missed project deadlines.
Teamcal Ai is a meeting automation platform for a seamless meeting experience across teams, calendars, companies, and time zones.
With Teamcal Ai, coordinating meetings is no longer a hassle and takes seconds. This gives a predictable timeline for your business goal. You can have a stress-free day at work and reach your full potential.